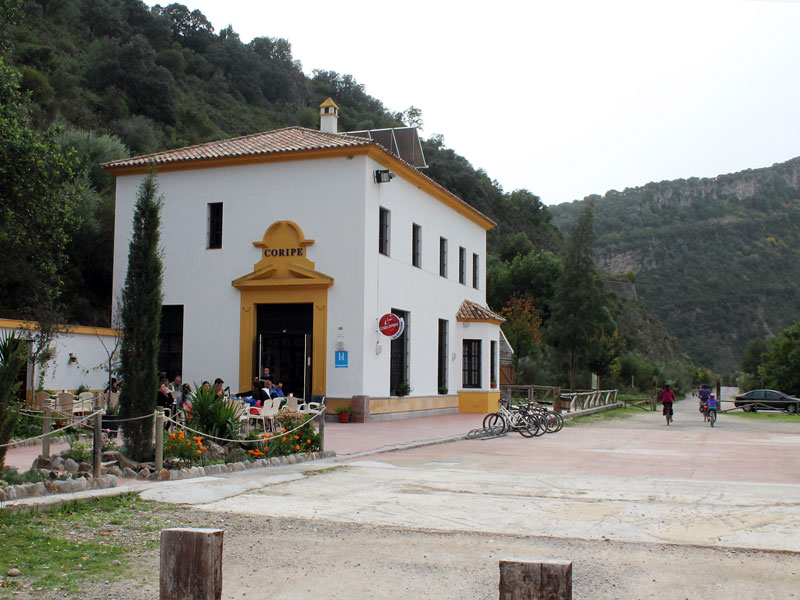 Accommodation and restaurant "Coripe Station"
The hotel restaurant Coripe Station uses the space that was once intended for the train station. The hotel has a bar, a  restaurant and toilets on two floors. On the top floor the accommodations are located . The visitor can taste exquisite homemade and traditional Andalusian food with the touches of avant-garde that the new generations of cooks add.
OPENING HOURS
Monday, Tuesday, Thursday and Friday from 9:00 a.m. to 4:00 p.m.
Saturday from 9:00 a.m. to 4:00 p.m. and from 9:00 p.m. to closing.
Sunday from 9:00 a.m. to 5:00 p.m.
Wednesday closed for rest.
Antigua estación de tren de Coripe. Ctra. Coripe-Algodonales, km. 2 Coripe (Sevilla)
955 951 529 / 647 449 647
www.laestaciondecoripe.com
estaciondecoripe@hotmail.com